Commercial Electricians
24/7 365 Call Out
friendly service.
Get a free quote
Domestic Electrical Services
Home /

Domestic Electrical Services
Commercial & Industrial Electrical services
12 months written guarantee on all work
At Switch Safe our electricians cover a wide range of electrical services. Above all, our engineers install all types of electronics devices & systems to the highest standard. Combining efficiency and cost-effectiveness.
It is a foregone conclusion that all electrical rewiring projects will require a bespoke level of targeted expertise ensuring coding issues and safety are never called into question. This is the very same reason why a qualified commercial electrician is required during every stage of the task. However, some firms offer more trustworthy and transparent electrical services than others. Switch Safe provide efficient solutions for customers throughout Peterborough and surrounding areas.
Our Services Include
Commercial & Industrial
Switch Safe Electrical Services offer a wide range of electrical services to the commercial and industrial sector, everything from installing new circuits , upgrading and bring to the date to meet current Regulations of existing installations. Regular testing and inspecting to meet the regular test requirement on both commercials and industry premises. Following on from this we are able to rectify any issues you're property may have as we can fully maintain this with our ongoing maintenance to unsure you won't have any unexpected issues for the future.
Request a quote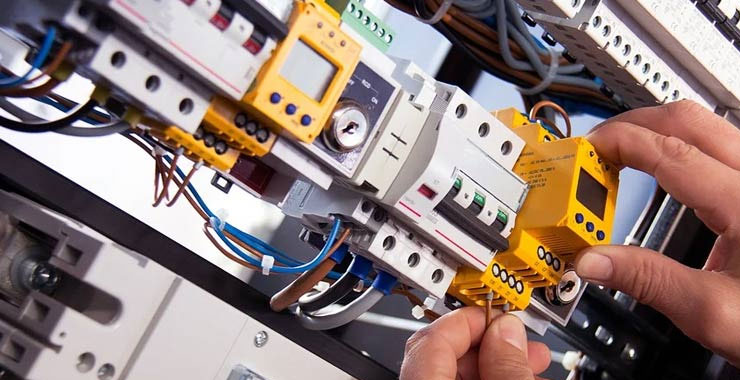 Consumer Unit Replacements
Switch Safe Electrical Services can be trusted for you're Commercial and Industrial consumer units services or upgrade. Consumer units receive the main electrical supply and distribute it to the individual circuits throughout your home, office or factory managing all aspects of electrical safety to its occupants. It is therefore crucial that your Fuse box is checked frequently and replaced or repaired when not up to current standards, to ensure you're safety is the top priority.
Request a quote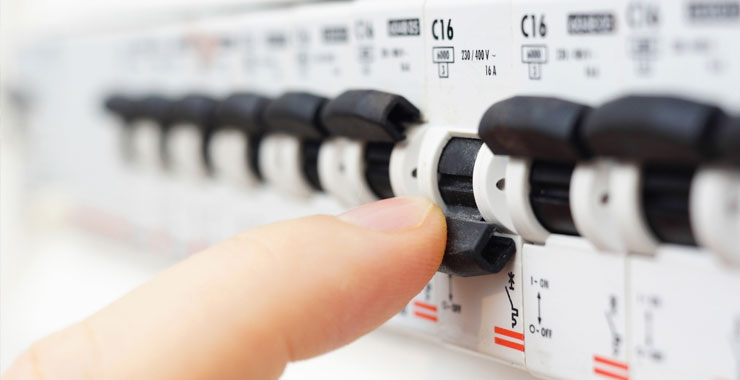 Electrical Safety Certificates (EICR)
New Government regulations came into force on 1st June 2020. These make it mandatory for landlords within the private rented sector to have their electrical installations tested every five years. Also, this can be required more frequently for older buildings. Also, and any household equipment provided requires testing and certification. Switch Safe offers comprehensive testing, inspection services and same-day remedial works to private landlords across Peterborough. So, you can rest assured that your properties are up-to-date with current safety standards.
Residential Electrical Installation Condition Report (EICR) Details
Request a quote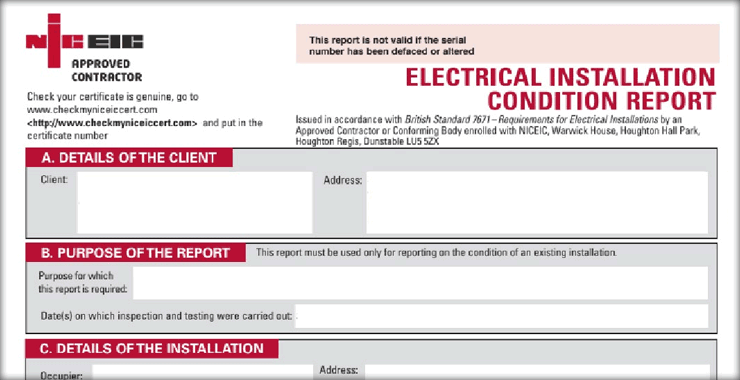 24 hour 365 call out for your business
Are you looking for a 24-hour emergency electrician in the Peterborough area? Look no further. Whether your emergency happens late at night, on the weekend, or even on a holiday, you can count on us, we have professional electricians that can attend at your business premises within 30 minutes.
Request a quote